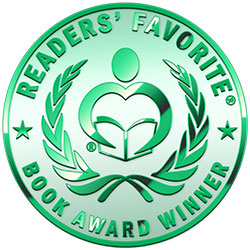 Reviewed by Jennifer Ibiam for Readers' Favorite
Mansa's Little Reminders by A. D. Williams and Kendal Fordham and illustrated by Taylor Bou is the story of Mark, a child with a big imagination who daydreamed a lot. While some people found this fascinating, others were irritated by his penchant for zoning out. Mark had always imagined owning all the luxuries his schoolmates enjoyed. He wanted to take care of himself and his mother. Unfortunately, Mark came from a poor home. He had no father and often got teased at school. One day, all he wanted was a sausage and bacon with his eggs, but his mom couldn't afford both choices. A heart-to-heart discussion with his mom and a chance meeting with Mansa, the squirrel, was all it took to cause a shift that would change his life forever.

Mansa's Little Reminders by A. D. Williams & Kendal Fordham is a fantastic book. It focuses on financial literacy for children, parents, and adults. I had a jotter full of valuable information by the time I finished reading it. The core message of Mansa's Little Reminders is finding a passion and then developing a unique selling proposition. Other vital lessons included nailing the perfect target audience, creating scales of preference, pricing, and saving. The best part of Williams and Fordham's work is their amusing and practical writing method. The uncomplicated writing style will draw in children while the colorful illustrations by Taylor Bou will hold their attention. I must also commend the authors for creating a book for financial emancipation that includes all ethnic groups, often ignored in this type of discussion. This book is a mini business guide for kids, and even adults could use a few lessons.