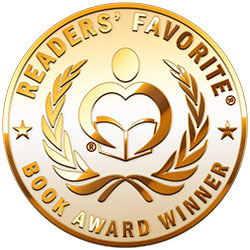 Reviewed by Amy Louise Hill for Readers' Favorite
Mario and The Stones (Luna and Fortuna) by Katy Sloop Roberts is a children's book in which a man named Mario searches for a job. He is hungry and in desperate need, but so far, he has been unsuccessful. One day, Mario comes across the perfect resting place in an olive grove. His tired body slumps to the ground and he falls asleep immediately. When he wakes up, he notices a woman close by. The woman is annoyed at Mario for trespassing in her olive grove, but she offers him a job whilst also undertaking to feed him. Mario jumps at the chance of eating a good meal and soon finds himself at the woman's house. The woman then realizes that Mario isn't the nicest person, nor does he have any manners, but she has a plan for him that could change all of that. What does the woman have in store for Mario and will he change his ways? Find out in this book.

Mario and The Stones (Luna and Fortuna) was a pleasure to read. From the moment I began, I knew I was going to enjoy this book. It grabbed my attention from the very first page and kept my interest throughout. It has been written professionally, which made the story flow nicely. The story will not only be sure to entertain children, but it will also teach them an important lesson. I won't reveal what the lesson is but, trust me, it's a good one. The illustrations by Dan Dye are perfect for the storyline. They help bring the scenes to life and add enjoyment to the reading experience. I hope to read more from Katy Sloop Roberts soon. Keep up the great work.