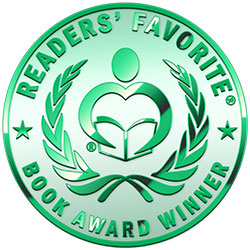 Reviewed by Lisa McCombs for Readers' Favorite
Ryan Walsh, special agent employed by the formidable Maxine Rider as a security "consultant," rarely asks questions of his boss. He knows what is expected of him and is content that any action demanded is for the betterment of the human race. Maxine doesn't request the impossible. She expects it. In another part of the world, Dr. Jenna Masters too expects positive results in her profession as an emergency surgeon. The difference? Ryan consciously puts himself in harm's way while Jenna does her best to avoid it. After an exhausting afternoon in the emergency room to save a misdiagnosed Russian mystery man, Jenna finds herself intertwined with not only her husband's financial sins, but the Russian mafia, the illegal Cuban drug trade, and at the mercy of the dangerously handsome Ryan Walsh.

Masters File: The Riders File Book 2 by CB Samet is a fast-paced tale of crime and unexpected humor. The plot development of CB Samet's novel is a combination of romance and suspense that lures the reader in, making it a one-sitting read. The influence of a variety of cultures makes this a timely read and more than just a "beach" novel. Although the story does not focus on Maxine Rider, she is the character that pulls the plot together and promises more action to come in future novels, made obvious with the "cliff hanger" at the end of The Riders Book 2. This reviewer cannot wait to read more! Bravo!