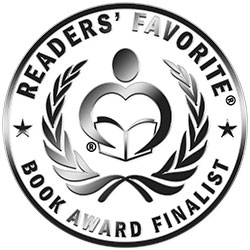 Reviewed by Bryone Peters for Readers' Favorite
Maya Moves to a New Country by Pearl Gifty Alimo is a story about remaining optimistic when things change. Maya is apprehensive about moving to Japan, her new country. However, she finds ways to alleviate her fears. The book contains beautifully detailed pictures that show how Maya feels. Her journey starts with the news that she and her family are moving. Maya gets support from her parents and her class teacher. As she learns, she becomes more confident, and her anxiety changes to excitement, contentedness, and then amazement. There are many fun things to see and experience in Japan. She discovers the Japanese language and new places. The ending shows how well Maya has settled into her new home.

Pearl Gifty Alimo has provided a powerful resource. It teaches us about maintaining positive viewpoints at a potentially challenging time. I loved the way the illustrations show the anxiety on Maya's young face so vividly, while the corresponding captions capture the moment perfectly. The large and small text is perfect for expressing emotions to young readers. There are plenty of double spreads that younger children will especially enjoy. The dialogue is suitable for adults and children, making it an enjoyable read for more than one occasion. Maya Moves to a New Country by Pearl Gifty Alimo is a worthwhile book to keep handy. The book aims to help young children whose families are in the military, although the message is universal and encourages readers to look for the best in anything.