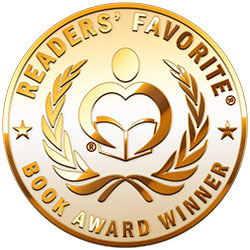 Reviewed by Donna Gielow McFarland for Readers' Favorite
Mead Mountain by B.K. Dell tells the story of Riley Ellison, a most unusual church pastor. Ellison is not afraid to spend time with drunks and prostitutes, and he's convinced that God has instructed him that in two weeks he should exercise mustard-seed size faith and God will move Mead Mountain. Actually, the two weeks was Ellison's idea. He figured he could pray right then for God to move the mountain, but if he waited a couple weeks and got some media attention, then the whole world would see him do it. He could finally prove to the world that God exists, or, if the mountain didn't move, he would have discredited all of Christianity, but he's certain the mountain will move. For two weeks he goes about his usual routine of saving lives, getting tossed in jail (maybe that's not normal) and generally helping hurting people, while being followed by a skeptical reporter and being ridiculed by a famous comedian. His congregation dwindles and even his church staff think he's nuts. With all that's at stake, the mountain better move…

Mead Mountain is much grittier than a lot of Christian fiction and it should appeal to a wider audience than the usual Christian market. There's no sugar-coating the deep pain in people's lives. Riley Ellison will do just about anything to win someone over, even participate in a drinking contest. Ellison is unusual, but he is actually very believable, along with all the other characters in the book (with the possible exception of his wife, who must be some kind of saint). As bizarre as it is, I still found the whole story plausible and current. B.K. Dell's writing is terrific and he doesn't pull any hocus-pocus – everything in Mead Mountain works. So does the mountain move? You'll just have to read the whole story to find out what happens. Mead Mountain contains some mature subject matter including suicide.