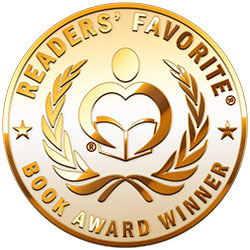 Reviewed by Anne Boiling for Readers' Favorite
Weapons of Mass Destruction and Diabolical Plots Abound!

Mexican Madness is just that... Madness in a world held together by a very light-weight fishing line. It all starts with an innocent tuna fishing trip with good friends. The tuna are plentiful and hefty; then one of the guys catches the ' big one". The catch is so amazing that O.R.C.A., a world-wide agency contracted to combat drug trafficking and Eco-terrorism, becomes involved, at the request of the President.

The story explodes when O.R.C.A. uncovers the plot behind the 'big one' caught on that fateful day, along with the involvement of the Russian Mafia, the Chinese Triad, Mexican despots, and South American drug cartels. Enmeshed in all this is a very slick substance we call oil, also known as "Black Gold".

O.R.C.A.`s directors, particularly Reef, Nici, and Alexis, are tenacious bloodhounds that let nothing ,short of a bullet, stop them from unraveling this jigsaw puzzle. This is truly a story, within a story, within a story with so many twists and turns. From time to time the trail becomes quite faint but the TEAM never falters.

In the end, justice prevails, all plots are unmasked, the good guys win and the bad guys pay big time for their diabolical schemes and their threats to use weapons of mass destruction. I won`t give the plot away but i will say this much, with two questions. What is the worst thing you can think of? My thought was the end of the world. How about you? Now, what is the second worst thing you can think of? My thought was..., no, I can`t mention that.

This is Andrew Rafkin`s third Madness novel. I have had the honor to read and review all three. I hope there will be many more in the future. He has the uncanny ability to engage the reader in a complex, heart-stopping, action-packed novel that would make a fantastic first-rate flick.

The O.R.C.A. team, he has fleshed out here, are all very caring and dedicated to a fault. Even though some of the members become romantically involved, this never inhibits their mission. The team concept is very strong here, as well as, super vital.

Andy Rafkin`s writing style is unique and his word usage is, perhaps, slightly above that of the average reader ,but the words do flow smoothly, making the convoluted story-line easier to follow than I originally thought it would be. Mr. Rafkin pays a lot of attention to details and that`s what makes his novels stand out. I tend to be the same way; i don`t want to miss anything. I couldn`t even find one misspelled word, and that`s very unusual. I want to thank him (and his editor) for doing a super job. I am definitely looking forward to his next 'Madness' novel and I highly recommend Mexican Madness to any action aficionado.