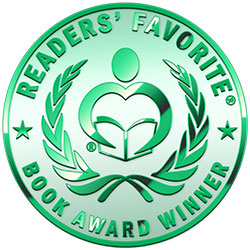 Reviewed by Anne-Marie Reynolds for Readers' Favorite
Miranda and the D-Day Caper by Shelly Frome is a sleuthing mystery story. Miranda Davis is a realtor. Her cousin Skip has turned up in town and she needs to deal with him. Babbling about conspiracy theories, Skip is on the run, his beloved cat has been abducted and he has nowhere else to go. Miranda doesn't quite believe what Skip is telling her at first but her initial impressions prove to be wrong. Miranda gets onboard and together they try to figure out the conspiracy threatening the USA, even though the powers-that-be are intent on shutting them down. Skip and Miranda are heading straight into danger – can they save the day before their worst fears come true?

Miranda and the D-Day Caper by Shelly Frome is a sleuthing mystery set against a political backdrop of conspiracy theories and a plot to destroy the country. It has everything – good-old-fashioned mystery, a political thriller, humor, and plenty of suspense. It's descriptive and well-written, with a smooth flowing plot and some great characters that are well-developed and relatable. It is an intricate story, and there is plenty going on with lots of twists and turns. At first, there seem to be lots of threads but believe me when I say that they all tie together very neatly. You won't fail to be hooked by this story that seems more than just fiction, a story that draws you into its web and keeps you there until the end. If you love mystery stories and political intrigue, then you will love this story.