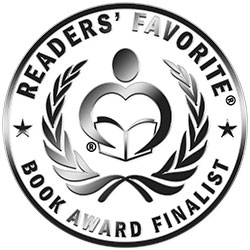 Reviewed by Tammy Ruggles for Readers' Favorite
Missing by Mian Mohsin Zia is a novel of mystery and crime inspired by true events. It centers on the main character Zia, also known as Z, a man who suffers the heartache of losing his wife and daughter, but whose strong character leads him to recover. Once back on his feet and needing a distraction to take his mind off things, he goes online and meets a woman named Lena, forming a friendship with her by sharing cultures. She says she is a Russian grad student in need of finances for a conference but is she really? Worse, she goes missing, and when Z tries to help her, he goes missing too. What's going on? You'll have to read this intriguing tale to find out. But circumstances aren't always what they seem.

Zia has created a compelling story of mystery and crime. Z is the perfect character for the situation as he is sort of a fish out of water and doesn't always understand what's going on, or why. Has his generosity and goodwill been taken advantage of? I like Z's character very much. He seems like a real person and actually so does Lena, but I wish more had been said about her and her background. I enjoyed reading about how the cultures interacted. The beginning of the book is a slow burn, and then it ramps up into a roller coaster of events that will leave you guessing. If you like books that have shifting points of view from past to present, and enjoy a gripping mystery that has you hooked until the end, you don't want to miss out on Missing by Mian Mohsin Zia.