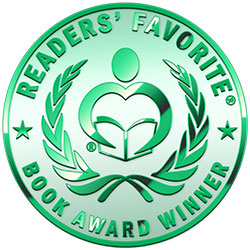 Reviewed by K.C. Finn for Readers' Favorite
Mitzvah is a work of fiction in the urban fantasy sub-genre and was penned by author Erik Henry Vick. The third episodic novel in the Claw & Warder series, this dark and fascinating work of fantasy continues to explore the world of Leery and Dru as they investigate paranormal events in a supernatural alternative New York City. In this particular adventure, the ghosts of Leery's past come calling, and when the bodies start dropping, the finger of blame points at Leery himself. With his reputation and the wider community under threat, so begins a fascinating fantasy murder mystery that blends suspense, action, and thrills in a criminally inviting new world.

Right from the off, the conceptual reading experience of Hassidic werewolves in a dark but well ordered supernatural New York was an utter delight to become immersed in. Having been a huge fan of author Erik Henry Vick for his Bloodletter Saga, I already knew that the author was capable of high tension, vivid atmosphere and some really visceral and exciting horror moments, but it was a true triumph to see these coerced and molded into the crime and murder mystery genre in this unique new series. Leery and Dru are fantastic protagonists with an unusual friendship dynamic, and I also really enjoyed how the social structures of the police force and other societies in this alternative New York are played out. Overall, I would highly recommend Mitzvah and the Claw & Warder series in general to urban fantasy, crime, and mystery fans looking for a high-quality read.