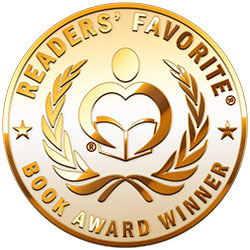 Reviewed by K.C. Finn for Readers' Favorite
Moon Deeds is the first book in the fantasy saga Star Children, an adventure written for adults by author Palmer Pickering. In the not too distant future, technology and magic are at odds as a dictatorship rules the earth and the moon becomes the only land of freedom for humanity. Born into each millennium are the Star Children, protectors who must unlock their shamanic heritage and use that magic to restore balance to humankind. This time the mantle falls to twins Cassidy and Torr, who inherit land on the moon where they can escape and be free. But their freedom, and that of the many others like them across the galaxy, comes at a price.

There are some powerfully adult themes at play in this epic-length space opera, making the character-driven emotional plot just as important as the galaxy-wide savior story at play in the wider story arc. Fantasy and science fiction fans will enjoy the combination of alien sci-fi elements, super tech, fantasy magic, and old mythologies, which are all woven into the everyday plot with great credibility. Author Palmer Pickering handles the balance of interpersonal drama and plot progression well, and fans of series like Star Trek and Doctor Who are sure to appreciate such craftsmanship. Overall, Moon Deeds encompasses all the exciting elements of a political overthrow drama with a fantasy/magic space opera and is a highly recommended read for fantasy fans everywhere. It promises to be the start of a very exciting and emotionally intense saga.