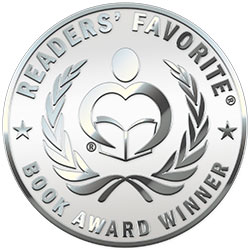 Reviewed by Stephanie Chapman for Readers' Favorite
As her plane crashes into the Pacific Ocean, Alaina Grace can only think of her husband Chris. Trinity Dunn's More of Us To The West chronicles Alaina's struggle to survive and her hopes of keeping her marriage alive. After days of floating in dark waters with nine other survivors, several of whom are gravely injured, land appears in the distance. Alaina's relief is brief as she inwardly mourns the loss of her husband. She doesn't trust anyone to understand her pain, especially with the company of the survivors that all came from a background of money. Jack, a star from her childhood, pushes her buttons and nicknames her "Red" despite knowing her annnoyance at the name. As the story continues on, flashbacks of her romance with her husband fill her mind, but the hope of seeing him again slips away. She becomes infatuated with Jack, and begins to feel as though she has developed a family with Lilly, Jim, and the others.

I was immediately drawn into More Of Us To The West. Every personality detail of the characters flowed to where I could envision them. From Jim's Oklahoma accent and odd sayings, Lilly's princess actions, and Isobel's innate ability to understand complex issues despite being deaf made the story come alive. Trinity Dunn created an island paradise for me to wish I was there with them. I couldn't put this book down with the suspense of whether they would be rescued, or if being stranded on the island was preferable to what may have been occurring around the world. The plane crash happened for no apparent reason, there are no other inhabitants on the island, and the missing satellites in the sky were all included in several conspiracy theories each person had. I couldn't decide which one to follow because they all were believable. The dialogue seemed to be natural and realistic. The cliffhanger ending nearly killed me. I desperately need to read the sequel in the series. This is a very emotional story, and I caution anybody who chooses to read this epic tale to keep tissues nearby. A 5-star story that will have you falling in love with every character. I highly recommend this book.