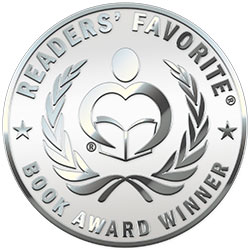 Reviewed by Karen Pirnot for Readers' Favorite
Ten year old Megan Miller and her mother have just spent a wild time on an island in the Atlantic Ocean. They now return to Cleveland, Ohio, where Megan has a very tough adjustment to school. To make matters worse, her mother gets an unexpected job in Australia and Megan is sent to Seattle to spend six months with her father and his new wife. Megan's adjustment there is even worse than in Ohio. She is teased unmercifully and has no motivation to try to fit in. But then, she discovers a community of friends in the most unlikely of places. The Mouse Nation has come across the miniature computer made by Megan's uncle and they develop a plan to have Megan lead the push to get "a computer in every mouse hole." When you add talking mice and a nosy neighbor boy, you have the making of a nifty little adventure story for mid-grade readers.

The characters in this adventure are believable and true to character. They have age-appropriate thoughts, emotions and actions. When called upon to assist humankind, they are up to the cause. When faced with adversity, they fail to yield. They are sturdy and loveable children! In an age in which sci-fi characters and violence are commonplace, it is refreshing to read a story about real people and real issues. At times, I did feel the environmental issue became a bit pushy, but overall, this novel was both a delight and a welcome addition to the world of child literature.