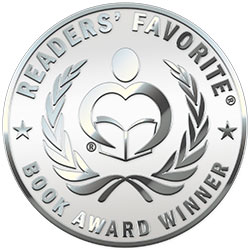 Reviewed by Anne Boiling for Readers' Favorite
There is much more to Damon Gray than meets the eye. He is a gifted pianist. He has an enhanced bond with his parents. He was only fourteen when they were murdered by a Terrorist Bomb. At that moment, Damon visited the Elsewhere for the first time. When he returned he was colorblind and had lost all of his "special gifts." Fourteen years later his grandparents died in a plane crash. Once again, he visited the Elsewhere. He continued playing concert piano but was an empty man. Photographers referred to him as the Gray Ghost because he refused to allow himself to be photographed. The name was fitting, for inside he was dead.

He was sitting in his hotel room, listening to the news report of another terrorist bombing, when he once again visited the Elsewhere. He returned this time with all of his special gifts, and more.

Damon Gray became a Terrorist Bomber's worst nightmare. Damon had all his special abilities back and he hated terrorist bombers with an insane passion. He could easily slip in and out of a terrorist camp without being detected. He immobilized his target and issued a warning. There was only one warning per Terrorist Bomber. His next visit was to exterminate the murderer. It was Payback time.

I am amazed that Mr. Smoke is Robert Preston Walker's first novel. He writes like a seasoned author. The plot is crisp, exciting and entertaining. The twists and turns will keep the reader eagerly turning the pages. This science fiction thriller has great depth. The characters are multidimensional and come to life on the pages of this book. I am sure this will become a series; Mr. Walker, PLEASE, this has to be a series. I want to read more about Mr. Smoke. I will be very surprised if Mr. Smoke doesn't show up in theaters.