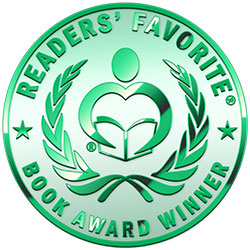 Reviewed by Joy Hannabass for Readers' Favorite
My Big Welcome: A Story About Kindness by Onaolapo Dagunduro is the story of a little girl who has to change schools in the middle of first grade. Emilia loves her school and doesn't want to move and leave her friends. She remembered a new girl who came to her current school, and the difficult time she had, and now she is in the same position. She is scared to be going to a new school with new people, being so alone and lost because she doesn't know where anything is. She will miss her old friends and her old school. Emilia doesn't like the city at all, everyone is busy and there are too many people and streets. Then, finally, the day comes for her to visit the new school. When Emilia and her mom walk into the classroom, Emilia has the surprise of her life.

What a sweet caring story. My Big Welcome is an amazing book for children to read when they are transferring from one school to another. It follows the fears of a first-grader, her thoughts about moving, and every scary thing involved. Adults do not always understand what's in their child's heart, and having a book such as this for children helps parents to explain in a better way about moving to a different place and all that is involved. I look at this as a conversation starter for parents. They can read this book to their child and then easily explain what will happen, as well as answering any questions their child may have.

I can't forget the amazing job of Saoirse Lou in creating just the right illustrations to perfectly bring this story to life. The characters are adorable, I love their cute expressions. And the vivid warm colors are charmingly beautiful. I especially love the purples and lavenders. If your family is planning a move that will send your children to different schools, or you know someone in this position, Onaolapo Dagunduro's My Big Welcome is a book you definitely want. I think it would be really nice to have this book in every elementary school library. I like it that much!