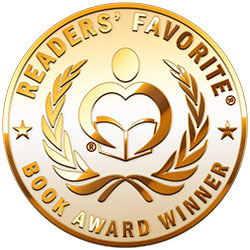 Reviewed by Edith Wairimu for Readers' Favorite
An Air Force pilot and a nurse trainee develop a deep bond as they face imminent danger and heal their wounds in Tamara Ferguson's thrilling romance My Everyday Hero - Sam. After enduring unimaginable trauma, Heather Janson found hope through her new friendships and her career as a nurse. She realized that caregiving had given her a new, rewarding purpose that had allowed her to free herself from her anger toward her abusive uncle. She met Sam Wellman when he walked into the bar that she owned and immediately felt connected to him. Like her, Sam was battling crushing memories from his childhood and a traumatic time serving in Afghanistan. For the first time in ages, Heather felt hopeful but was reluctant to believe that she would be able to escape her uncle's grasp. Heather and Sam faced their challenges together and both found happiness in the comfort of their relationship despite their heart-breaking pasts.

Like other books by Tamara Ferguson, the story flows effortlessly and draws its audience in right from the first page. Though Sam and Heather's relationship was swift, it still feels authentic. There are many hair-raising scenes in the story which were well woven into the main plot. I loved that the lead characters are fleshed out with pasts that help explain the torment they are battling. Their stories are also original and they explore essential themes which include PTSD, sexual violence, anguish and grief after loss, and childhood trauma. My Everyday Hero - Sam is an immersive romance novel and a great addition to Ferguson's work. Readers will find the characters believable and will find inspiration in their resilience.