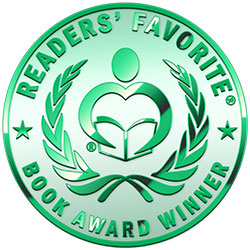 Reviewed by K.C. Finn for Readers' Favorite
My Gay Church Days is a work of non-fiction in the LGBTQ+ and memoir genres. It is aimed at mature readers owing to the use of explicit language throughout and was penned by author George Azar. The book follows the author's life as he gets involved in Evangelical Christianity as an escape from the bullying he suffered at school. But his faith and the community he had joined forced him to repress an important aspect of his personality for fear of being banished from the one place he felt accepted. As George finds the strength to break away from his oppressors, a new and confusing frontier awaits.

This book is an important read not just for LGBTQ+ individuals growing up within the church community, but as a source of introspection for members of that community at large. It's an act of bravery to share such a painful story, in particular when author George Azar shows such willingness to share deep and damaging parts of their story. It is my sincere hope that as progress continues to be made in acceptance and equality for the LGBTQ+ community that this book helps those in extreme Christian groups to understand the damage they do and to help LGBTQ+ people recognize that their worth and their identity are not to be defined by the people who don't have their best interests at heart. A powerful read with lessons for us all, My Gay Church Days has the potential to grow an understanding of the appalling way evangelical Christians have treated their LGBTQ+ members. I recommend it to any readers, and I hope that when you read it that it helps you grow and understand your world a little better.