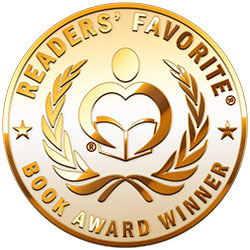 Reviewed by Rosie Malezer for Readers' Favorite
My Little Heart, Ruthie is an inspirational book of heartache and anxiety, written in limerick and rhyme by Toni Jannotta and illustrated by Jennifer Mones. A heart (known as Ruthie) feels despondent, as she holds within her a very poor image of herself after being taunted when showcasing her talents. She feels so small that she retreats to the innermost, darkest part of her soul and hides. The day comes when Ruthie is ready to break, and she suddenly hears the voice of the wind (known as Clyde) which lifts and inspires her, showing Ruthie her true self, and that she is worth more to the world than she ever could have possibly imagined. The warmth and beauty unleashed is truly breathtaking.

Presented alongside some of the most mesmerizing illustrations I have ever seen, My Little Heart, Ruthie is a book that will take you to a place you have never before travelled. Finding a soul which is at the lowest of all lows is heart-breaking, and you can almost feel Ruthie crumbling as you read her sorrow-filled words. The strength, which is freely given by the wind, is done so unselfishly, lovingly and fully, with the aim of pulling Ruthie back from the brink. Toni Jannotta's cleverly written, emotional tale shows the highs and lows of an anxious mind and heart, as it reacts to the barbed words of the heartless who mercilessly laugh at Ruthie's musical gift. Jennifer Mones' imagery, which accompanies each part of the tale, carries just as much feeling as the words themselves, making for a perfect partnership. I was truly moved by what I read, and recommend My Little Heart, Ruthie to teens and adults who enjoy the beauty of linguistics in poetry, when crafted into a beautiful and emotional journey of a damaged soul.