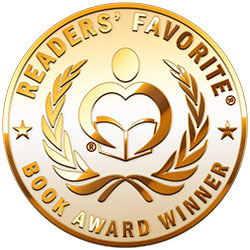 Reviewed by Charles Remington for Readers' Favorite
The latest edition of Naked News For Indie Authors – How NOT to Invest Your Marketing $$$ by Gisela Hausmann was updated and revised in January 2018 and deals with the sensible management of your marketing budget. Packed with excellent advice, it will prove an invaluable resource for authors who intend to self-publish. It covers the difficulties of finding a reliable and competent publisher, and the scams one might come across in the process. It outlines the routes to self-publication with Amazon, Create Space and methods of promoting your work without wasting money on ineffective marketing strategies. Subjects discussed include the best way of attracting the attention of the media, radio, TV, bloggers and more; how to contact media personnel and how to link your work with current news, along with examples of the author's own failures and successes in this area; how to get reviews and the best way of using social media, your website or blog to promote and publicise them. There are notes on taking advantage of free webinars and using Bookscan Data to your advantage, using Goodreads groups and give-aways, entering writing competitions and sensible pointers on how to spot suspect pitches, exaggerated claims and testimonials. This volume contains a huge amount of pertinent information on marketing a self-published book.

Naked News For Indie Authors – How NOT to Invest Your Marketing $$$ is packed with sound advice and I can personally verify a good number of her suggestions. I know several self-published authors who have achieved a good measure of success, selling literally thousands of books every year but spending very little on marketing. It is written in a chatty, accessible style, making it easy to follow along with many of her own recollections on the subjects discussed, which add a personal touch to the narrative. If you are planning to self-publish, I cannot recommend Gisela Hausmann's book highly enough - you will not go far wrong if you follow her advice.