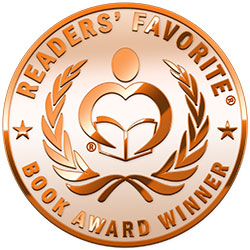 Reviewed by Pikasho Deka for Readers' Favorite
Have you ever wondered why it's mostly women who are tasked to take notes in corporate settings? Why is it always female employees who are specifically asked to bring coffee during meetings between business executives and why do female entrepreneurs receive less funding than their male counterparts? In Never Get Their Coffee, CEO and thought-coach Lakisha Ann Woods sheds light on the inherent biases women have to face in their careers and offers valuable insights to help them navigate those challenges. The societal impact may affect a woman's ability to grow in her career. Like the way women are judged based on their looks much more than men. But it's important to avoid doubt and back yourself in your endeavors. Woods also provides advice on leading as a woman of color and dealing with discrimination in its myriad forms.

In recent years, there has been a noticeable rise in women candidates fighting in elections for representation in Congress, but the ratio is still nowhere near what it should be. Lakisha Ann Woods highlights some of these relevant issues in Never Get Their Coffee. She lists all the types of challenges that women in leadership positions may face in today's increasingly competitive world and gives her perspectives on all aspects of leadership, including embracing diversity, mentoring, managing mistakes, communication skills, and much more. If you're a career-driven woman, this is a must-read, so grab a copy. I assure you, it will be an informative as well as an illuminating reading experience.