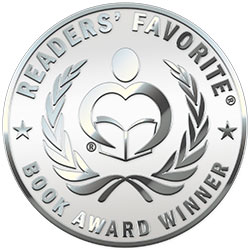 Reviewed by K.C. Finn for Readers' Favorite
Night Zero is a work of zombie fiction with science fiction themes, horror elements, and small-town terror, and was penned by author Rob Horner. In this story set in contemporary times, scientists have discovered a mass-vaccination method, but the inevitable disaster occurs and a dangerous contagion is suddenly out on the loose. It results in an illness that creates hyper-aggressive monsters who spread their illness through violence, dead or alive. The central action takes place in the hospital of a tight-knit community where survival is key. So begins a thrilling and exciting page-turner with plenty of sudden scares and clever plot devices at play.

As a huge fan of the zombie horror genre, it was a great experience to encounter such an intimate and psychological take on classic ideas. Author Rob Horner delivers a highly original narrative to add flavor to this popular genre, allowing us close insight into the lives of his characters, and indeed some of their afterlives too. The effect is chilling as if one is losing friends in the process, and this creates a highly emotive plot arc and the suspense of wondering who will be next. The plot works on several levels with some politically minded themes working away in the background too, switching perspectives to deliver terror from all angles as the story unfolds. There is also a unique quality of believability to the work which makes it all the eerier, especially from the scientific and governmental points of view. I would highly recommend Night Zero for zombie, horror and sci-fi fans alike.