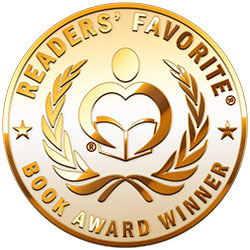 Reviewed by Susan Sewell for Readers' Favorite
A rebellious teenage girl leaves her Texas home to live with her ailing grandfather in the rural mountains of Alaska in the thrilling YA novel, No Fences in Alaska by Glen Sobey. When her principal father has her expelled from his school for something she isn't guilty of, sixteen-year-old Harper Lyons goes on the defensive. Living in a tightly structured home environment, Harper looks forward to the nights when she can bask in a drug-hazed sexual encounter with her boyfriend. However, when Harper's parents find out about her secret rendezvous with her boyfriend, they clamp down even harder on her personal boundaries. Things escalate when Harper realizes she is pregnant and her boyfriend wants nothing do with her. Harper's problems have now reached a critical stage. Too young to have an abortion without parental consent, Harper doesn't know where to turn for help, until she remembers her estranged grandfather who is living in Alaska. Wanting to escape her miserable family life and at the same time rid herself of her baby, Harper blackmails her parents into paying for her airfare. But will Alaska be the haven Harper is expecting? Can she escape the consequences of her misdeeds?

No Fences in Alaska by Glen Sobey is a stunning literary piece of work and a brilliant YA novel realistically portraying the trials of a dysfunctional family. The raw and untamed wilderness of Alaska is a beautiful backdrop and perfectly sets the mood for the story. I was enamored with the setting and impressed with how it perceptively symbolizes the ultimate expression of freedom and living life in the extreme. With the possibility of danger hidden within the deceptive beauty, the imagery mirrors the reality of living life on the edge. I loved Cooper's character and was inspired by his philosophy. His premise embraces unconditional love despite circumstances and actions, encouraging us to consider extending beyond our ego and accepting others' unwise decisions without faulting them. It is a profound and thought-provoking concept. Filled with love, romance, danger, rebellion, betrayal, and redemption, this exciting and stirring story will thrill everyone over the age of sixteen who likes strong characters who push their limits and face the odds.