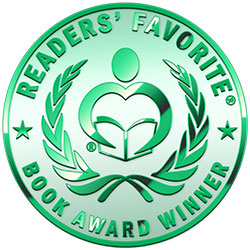 Reviewed by Rabia Tanveer for Readers' Favorite
Northern Wolf is the first novel in the Northern Wolf Series by Daniel Greene. While the whole country was ravaged by the Civil War, Johannes Wolf was kept out of the war because of a busted leg. However, he inveigled his way into the Union Army without even knowing what he was getting himself into. The Union Army was not working as it should, Johannes was having a hard time becoming a part of the team, and it looked like his dreams of glory were nothing but dreams. But, he was in for a rude awakening. He and the rest of F Company were to face a far stronger and better-equipped adversary. Was Johannes going to make it out alive? Or was this a chance for him to show his mettle at a time when he needed courage more than ever?

American Civil War era literature always fascinates me, which was the reason why I gravitated towards this novel. Daniel Greene built up the story slowly at times, but that was necessary for the plot. I loved the chapters that were written in Wolf's point of view; those were the chapters where I got close to the protagonist and felt what was happening around him. The author created just the right atmosphere to keep the reader hooked to the novel and not let go. I enjoyed the concept of glory, brotherhood, and a sense of finally belonging. The author gave his characters some breathing space to grow and develop on their own. He allowed the story to unfold at a pace that was perfect for the characters and the plot as well. The cover is exceptional. Reading Northern Wolf was a wonderful experience for me.