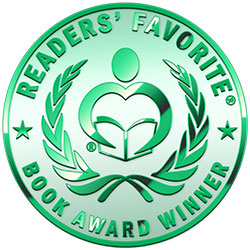 Reviewed by Vincent Dublado for Readers' Favorite
Not So Black and White: An Invitation to Honest Conversations about Race and Faith by Reggie Dabbs and John Driver is a book on social issues that doesn't mince words to get to the core of the message it imparts. Jumping instantly into a talk about racism can prove awkward, and there seems to be no comfortable way to engage with people about this issue. But it is the touchy subjects that always clamor to be addressed. Thankfully, this is what the book aims to do—to make your conversations about race and faith relevant without the trappings of misinterpreted context. A caveat: some chapters will trigger your feelings, and this is fine. This signals the beginning of your conditioning of reinterpreting terms and how to respond to given stimuli.

Not So Black and White is, by far, the most eye-opening book I have ever read on the issue of race and faith. If you still feel offended by the authors' brutal honesty after reading the book, that's on you. It is clear that Reggie Dabbs and John Driver didn't write this book to feed anyone's ego but to simply help create a better understanding of race and faith as topics that have proven to be too contentious in a time of self-entitled and easy-to-offend snowflakes. Dabbs and Driver try to help you gain knowledge of the racialized contexts in our society, and at the same time, stir you to create and nurture that much-needed connection when racial realities and faith come together. I recommend this book to anyone to help expand their awareness and make their conversations about race and faith more meaningful.