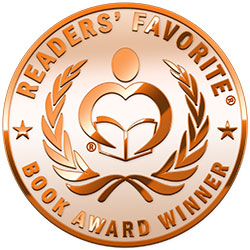 Reviewed by Viga Boland for Readers' Favorite
Not The Body by Shirlie K. Plomer is almost too unbelievable to be true crime or memoir. Several times I checked the category under which it was listed to be sure I hadn't made a mistake: surely it was fiction. But no, no mistake. Not The Body is actually a memoir of true crime…unbelievable, riveting, alarming and shrouded in mystery…not just about the crime itself, but about whose memoir this is. It's not Shirlie K. Plomer's. Or, put it another way, that's what the author would have us believe. Don't you just love a mystery? Not The Body is certainly that. The story is the untold and deeply hidden events of a true crime shared with Shirlie K. Plomer by a popular and very wealthy female author who lived to be 108 years old. Go ahead. Google famous female authors who lived that long and see if you can find her. I already did and can't. So one comes away from Not The Body even more curious about the goodies and the baddies in this memoir.

According to Shirlie K. Plomer, this famous author, who goes by a pen name of Madeline Cruise in the book, asked Shirlie to write Not The Body, but swore her to secrecy. Set in Australia, which happens to be Shirlie K. Plomer's homeland, Madeline Cruise is in her eighties when a bedraggled beggar appears at her front door. Madeline, a generous, loving woman, feels compelled to give him some food and clean him up, and when she does, she realizes to her shock that this beggar is her long estranged son. Overjoyed at being reunited with him, what happens after he reveals that he has just been released from solitary confinement for the murder of his wife and children 15 years earlier has the reader holding their breath and rapidly turning pages.

The reason for all the hush-hush around the true identity of Madeline Cruise is to protect her family and the families of 15 victims of kidnapping, horrendous sexual abuse, and depravity in the highest levels of society and the police force. In Not The Body, the reader will learn about the ultimate and clever capture of the real monster behind the supposed murder of Madeline's family, for which her son was wrongly convicted. Without disclosing too much, I can tell you that this Madeline Cruise, whoever she was, was one amazing and very strong woman whose love for her son and determination to get to the truth saved so many others from what would have been certain death. And what a character she is! Shirlie K. Plomer has a done a great job in capturing her indomitable spirit, her sense of humour, and her deeply spiritual side. The only frustration I feel with Not The Body is not knowing the real identity of Madeline Cruise…which is exactly what she wanted.

Prepare to be shocked, even nauseated at times with what you will read. I guarantee you will come away, as I did, more curious than ever about who, what, when, where and why!