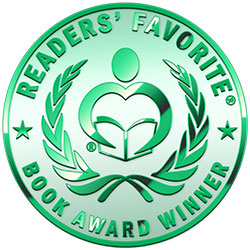 Reviewed by Steve Painter for Readers' Favorite
In his book Not The Way You Thought It Would Be, Glen Gibson tells the story of Abram and Sarai from the Bible. In many ways, Abram simply relied upon his own understanding instead of God's promises. In addition, this story relates well to our present day, in that we all have misplaced faith for a self-sufficient lifestyle that frequently supplants God from his rightful place as the center of our lives. We have good reasons why we allow this, but the truth is, faith needs to be strengthened on a daily basis through communicating with God and reading his love letter that He authored with attentive interest. Abram and Sarai faced many trials in their walk with God, but God was, as He always is, faithful.

The quality of writing and good, genuine counsel found in Glen Gibson's Not The Way You Thought It Would Be is simply astounding. Glen weaves personal stories into the narrative and that is a refreshing means to develop a relationship with the reader, who may never meet or get to know Glen personally. Glen speaks to us with a pastor's heart that is full of love for us, as well as the subject. He is obviously a great writer and his talent to weave through the story of Abram, and make it relate to our struggles today, is very profound. I just became so immersed in the story and his personal anecdotes that time would slip away and I felt closer to God because of it.