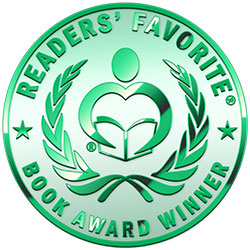 Reviewed by Claudia Coffey for Readers' Favorite
On The Road With Abraham: Master Manifestation and Create a Kick Ass Life is written by Sandra Phillips Meyler. In the late 1990s, Sandi Phillips was 'tooling around in an old clunker somewhere on the back roads of Vermont,' and, except for her beautiful daughter, found little comfort with her life. She wasn't yet sure of what she wanted, but she was sure of what was not working – her job, the visitations of her daughter's father and his drinking, and the problems of the world in general. All this combined to make for an unhappy life. Around that time, Sandi Phillips came across the materials "known in the cultural vernacular as "Abraham-Hicks," and she writes that "immediately I felt that the words and ideas of those materials were reminding me of something that I had always known, but had somehow forgotten." Sandi attended a seminar in Boston and from that time on her life changed for the better. This book is about Sandi's journey into finding the life she wanted. The seminars were led by Jerry and Esther Hicks, and in these seminars Esther channels a non-physical energy known as Abraham. The message sounds very 'new-age' with references to reincarnation, vibrational alignment, meditation, and channeling, but Sandi stresses that Jerry and Esther were business people who wanted to bring the message of Abraham to people exactly like Sandi. Jerry was the business manager and Esther was the perfect channel for Abraham's message of freedom, growth and joy. Sandi fulfilled her wish to take good care of herself and her daughter, she began to travel around the world working with cruises and seminars of Abraham-Hicks, and she met Scotty Meyler, her soul-mate and now partner.

The theory behind Abraham-Hicks is that you create your world by sending out vibrations for good or for bad. Call it the Source, the Universe or God; we were given free will to choose our lives. The Abraham-Hicks theory of the law of attraction is behind the book and movie The Secret and featured in The Celestine Prophecy and The Tenth Insight. Sandi Phillips Meyler advises that "Abraham teaches us that everybody is a powerful creator. The only question is whether you are creating by intention or by default. Even science is coming to accept the idea that we are the creators of our own realities. There are lots and lots of schools of thought in the "new thought" or "new age" movement, and all of them express different forms of truth. The more ways you find to love your life the more will appear." The book and website give us a list of points, beginning with visualizing our perfect life/job/day; keeping our thoughts in a journal and each morning aligning ourselves before we begin our day asking: "Are we giving our energy to what we want (ease) or what we don't want (struggle)"? Beyond the new-age reference, this book is a great guide on how to live our best life and thus I recommend this guidebook to a better life to all readers.