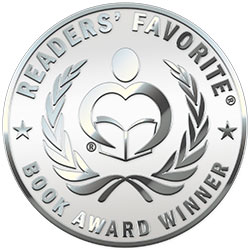 Reviewed by Gaynor Lincoln for Readers' Favorite
Once Upon A Time, a Sparrow by Mary Kabrich is the poignant story of a successful school psychologist who discovers her Grade 3 coat in the bottom of her deceased mother's hope chest. The coat brings back long buried and disturbing memories of that particular year in her childhood. These memories affect her relationship with her professional peers and drive Dr Mary to a therapist. Chapters alternate between the young Mary (Madelyn as she was then), and the adult Dr Mary. Madelyn's parents and teachers talk of her repeating Third Grade, and Madelyn is terrified she will have to leave her friends behind. The changing point for Madelyn, who had been classed as special needs because she had great difficulty learning to read, is when her teacher reads 'The Angel Fairy's Gift' to the class. This is a magical tale full of encouragement, age old truths, and wisdom. Madelyn was so taken with this story that she passionately wanted to learn to read. It also caught her imagination and developed her storytelling skills. But reading is hard and Madelyn finds challenges and roadblocks along the way.

I loved the multiple layers of this book, the third layer being 'The Angel Fairy's Gift'. The author creates convincing characters in Madelyn, her classmates, and the members of her family. Just as Madelyn's younger brother, Danny, became hooked on 'The Angel Fairy's Gift', so did I. I even searched to see if I could purchase a copy online – no luck. It must be a creation of the author's imagination. The novel is skillfully written and quickly draws the reader into both Dr Mary's and Madelyn's worlds. Being a teacher, I find the story vividly realistic and wonder if there is a measure of biography in this touching novel.