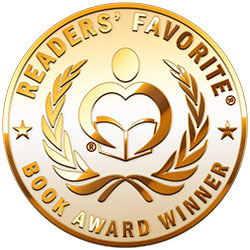 Reviewed by Rabia Tanveer for Readers' Favorite
One More Season: The Birth of Football's Spread Offense by Lorin Fife pays tribute to how a high school football coach changed the face of a game that became America's national pastime. Puking on the football field during a match was embarrassing enough, but that was the only thing haunting young Fife. He lived, breathed, and consumed football and loved it every inch of his being. There wasn't much hope for him until Jack Neumeier walked into the picture. As the coach of Granada Hills High School, Jack was adamant that the 69' season would end with his players in the Los Angeles City playoffs. With one last season to prove himself, Jack came up with something magical that would change the game of football forever. The Spread Offense was a stroke of luck that gave hope to a young man and gave Jack Neumeier a place in the history books.

Fans of football will love One More Season. Author Lorin Fife makes the story personal with his memories and how Jack's presence changed his life. Isn't that all we need, someone who will inspire you, give you confidence and make you feel like you are worth the effort? I am not a huge fan of football, but even I have heard about Jack Neumeier and how he revolutionized the game of football. I loved the author's enthusiasm and the way he described the field. I felt like I was on the field with him, feeling the highs and lows Fife went through and feeling his pain with every loss. By reading the narrative, you can feel how Jack inspired him. This wasn't a fairytale, it wasn't perfect, but Jack did the unimaginable and somehow succeeded with sheer determination and dedication. It is a great story to read, especially because I learned more about the sport that consumes a whole nation every year.