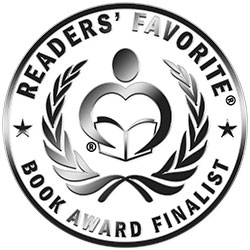 Reviewed by Joanne Ang for Readers' Favorite
One Pound, Twelve Ounces, written by Melissa Harris, is a tale based on a real-life event of a mother's journey with difficult pregnancies. The story starts with her extraordinary uterus that made getting pregnant an outright miracle. While her first child was born with few complications, her second and third pregnancies were the storm that shook her world completely. From early contractions that progressively got worse, to repeatedly being reminded of the harsh reality they were in every minute, the prognosis for her pregnancy could not possibly get any worse. One Pound, Twelve Ounces is a miraculous journey of how a premature infant was born when all the odds were against him.

Melissa Harris, the author of One Pound, Twelve Ounces, is perhaps one of the strongest women I have ever encountered in my life. Her determination and bravery in showcasing her darkest moments and intense fears deserve to be applauded a million times over. One Pound, Twelve Ounces is the story of a mother's love and desperate desire for her baby to have his best chance at life, even when there was only a 20% chance of hope. I also really loved how there was a shift between time frames (2010 and 2008) which multiplied the feelings and emotions that were going on in Melissa's mind when faced with such immense difficulty. The challenge does not end at birth, and Melissa managed to capture the heart-wrenching moments where all hope seemed fruitless yet she persevered. I would definitely recommend this book as an eye-opening tale of miscarriages and preemies.