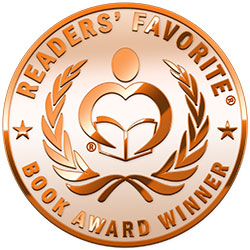 Reviewed by Joshua Soule for Readers' Favorite
One Sheep, Two Sheep, Three Sheep Dance by Christina Young is a delightful children's picture book. Follow twelve silly sheep as they go throughout their day filled with dance, play, eating, and bedtime. One Sheep, Two Sheep, Three Sheep Dance is written in a steady, almost lyrical rhythm that makes it fun for children to read along with. The rhyme pattern is repetitive and fun, which is perfect for young children, and the repetitious counting fosters an environment of learning and number recognition. Comparable to the works of Dr. Seuss, this story will make your child laugh as they learn.

I found Young's book to be incredibly appropriate for children, it is both fun and educational. The silly little sheep prance and play in a manner that is guaranteed to get some smiles from young readers. The illustrations, done by Ana Popovic, were colorful and vivid, a sure way to capture the attention of child readers. Each sheep comes with a smile and a colorful number to encourage number recognition and counting. The fluffy little friends even eat a healthy snack of vegetables before continuing on with their day. Author Christina Young has a bright and exciting book to share with young children and toddlers. I look forward to what else this author creates in the future. As a parent, I am very pleased with One Sheep, Two Sheep, Three Sheep Dance, and will recommend it to anyone with small children.