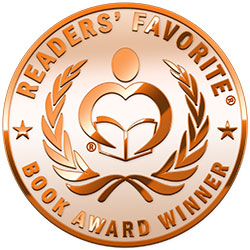 Reviewed by Mamta Madhavan for Readers' Favorite
Optimize Your Immune System: Create Health and Resilience with a Kitchen Pharmacy by Marie Ruggles, RD, CN is an insightful and engaging book about wellness that supports the crucial function of the immune system, very helpful when it comes to maintaining health. The book is a handy guide to transform a corner of the pantry into a kitchen pharmacy, stocked with healing foods and supplements that will give immune-boosting solutions when required. The techniques and strategies in the book will help optimize the body's internal defense system thereby enabling readers to have good health all year long. The three steps for optimization are Act Now, Be Ready, and Take Control and the book shows readers how to accomplish these three steps in the best way possible.

The approach to a commonly discussed topic is original and interesting and will help readers choose a diet that fits their lifestyle after addressing their core imbalances. Marie Ruggles speaks about the topic extensively and covers all the aspects readers need to know so that they can take care of their immune system properly. Optimize Your Immune System can be kept in the kitchen as a reference guide and gives hope and encouragement to readers while guiding them to take preventive measures. Her writing style is neat, simple, and elegant, and she makes it easy for readers to understand complex information too. She also addresses concerns about storage containers and how they can leach harmful compounds into the bloodstream that in time can disrupt the immune activity.