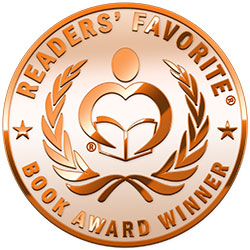 Reviewed by Tania Staley for Readers' Favorite
Karen DeLabar, nicknamed "Orange Karen," was a healthy, athletic woman just three weeks shy of her 30th birthday when Toxic Shock Syndrome tried to steal her life. As an active member of the Twitter community, Karen had positively impacted the lives of hundreds of people who were shocked to hear of the young woman's illness. "Orange Karen: Tribute to a Warrior" is an outpouring of love and respect from the online community for this woman who refused to stop fighting, proving that online friendships are not a fallacy. At the news of her struggle, Karen's Twitter followers banded together to create this wonderful anthology. All proceeds go directly to pay for Karen's medical expenses. The tales, which all contain the theme of "orange," consist of a variety of genres, including mystery, fantasy, comedy, romance, and horror.

"Orange Karen: Tribute to a Warrior" is an exciting collection, and you will want to devote your time to reading each story within. Every story poses a new and interesting realm to explore, and each story will have you turning the page for more. It is intriguing to see in how many different ways the theme of "orange" can be used in these tales. The imagination of this writing community is endless, and readers are going to be pleasantly surprised by what this collection has to offer—alien invasions, sorcerers and dragons, heart-warming romances, and so much more. It is with sincere joy that I proudly support this collection of fascinating stories. Order a copy today. You won't be disappointed.