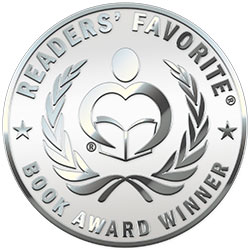 Reviewed by Liz Konkel for Readers' Favorite
Outfoxed by R.J. Blain is the first book in the Fox Witch series. Jade has a strenuous relationship with Mother Nature and is proudly vocal of the fact. She's always relied on herself and her wits to keep one step of everyone else, but when bounty hunters close in on her, she goes head to head with the charming Sandro in a game of fox and hunter. To escape Mother Nature's wrath through the guise of dangerous tornadoes, Jade finds herself in the shocking position of seeking shelter with the handsome hunter, which comes with a bargain between them. Jade is thrown into the middle of a conspiracy that's larger than her and puts her in the position of a hero tasked with saving everyone in the city.

The story is a fun and dazzling read from beginning to end with a heroine that has a voice that will make you want to take the journey with her. Jade is a charming character that has it all: sharp brains, a strong-willed personality, and a quick wit. Over the course of the story, she's pulled into a new direction that finds her thinking about the fate of the city and everyone in it versus just her own well-being. It's the first step in her journey to find the hero she has within and the strength even she doesn't know she has. The dialogue is phenomenal and clever with humor woven through Jade's perspective and has a snark that is immediately engaging.

R.J. Blain delivers an action-packed plot that breathes life into a clever and original urban fantasy setting. The story takes place in 2043 which adds a futuristic quality to the setting. The title is a fun play on the nature of the plot and the character of Jade who truly outfoxes everyone around her with a wily and snarky personality that makes her brilliant and fun. Blain delivers an amazing voice to introduce you to this world and to pull you into it. Outfoxed is addictive with its action-packed moments, clever humor, fast-paced adventure, and the heroine's blazing personality.