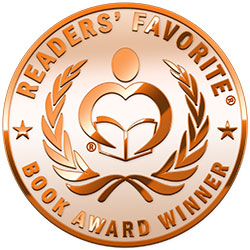 Reviewed by Mamta Madhavan for Readers' Favorite
OverEasy: Conversations with Pam Rossi by Pam Rossi is an entertaining book that highlights the power of music. OverEasy is a radio show that showcased music from classic rock artists. The book leaves readers with a good feeling and teaches them something new about the artists and their great music. Readers will enjoy the conversations and will also come across a lot of musical treasures in the OverEasy show. The private backstage stories and the laughter in the interviews strike a chord in the hearts of readers and, with the music shared in the book, readers get to know more about the kind of music that was played and the uniqueness of the show.

The book is interesting and readers will learn about a lot of musical gems, and also about the different genres of music. The interviews are quite interesting and candid, and the secrets and stories of these highly talented musicians will keep readers entertained till the very last page. The book brings alive the radio show for readers and for those who regularly used to tune into OverEasy, this book is a real treat. Readers can go directly to their favorite musician's page and see what they have to say about music and their vibrant experiences on stage. The musicians, their music, and their projects are all highlighted through the interviews shared in the book, making readers more aware of local Michigan artists.