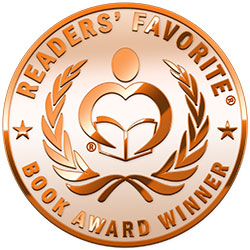 Reviewed by Pikasho Deka for Readers' Favorite
People of the Sun is the third book in The Eye of Ra series by Ben Gartner. John and Sarah's trip to their Aunt Lorraine's home in Santa Cruz, California, doesn't quite turn out the way they thought it would, as an unexpected earthquake leads to a chain of events they could've never foreseen. Their future selves pay them a visit to warn them that the world is in grave danger, and John and Sarah must travel back in time to Aztec-ruled Mexico to stop the past from changing. But maneuvering history is never easy, as John and Sarah quickly discover after being held hostage by a cruel general with nefarious motives. Additionally, the battle between the Aztecs and Hernan Cortes's men puts them all in peril.

Spy Kids meets Back to the Future. A wondrous adventure odyssey for middle graders, People of the Sun, is a treat for sci-fi lovers. Author Ben Gartner's approach to the narrative makes the time-tested premise of time travel feel refreshingly unique and innovative. Despite the non-linear narrative style and the intricacies of the plot, the story is easily accessible, and you find yourself immersed within the first couple of pages. The characters are colorful and full of life. Their vibrant personalities make them easy to root for and thoroughly enjoyable to read. John and Sarah's sibling dynamic provides the narrative thrust to the story. I had an absolute blast with People of the Sun, and I highly recommend it to preteens and young teenagers who're into sci-fi.