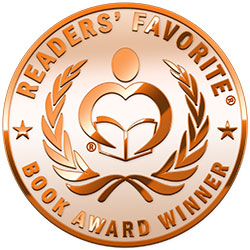 Reviewed by Pikasho Deka for Readers' Favorite
Perish is the second installment of L.C. Barlow's Jack Harper trilogy. After escaping the clutches of Cyrus Harper and his cult, Infinitum, Jack arrives in New York to start her life afresh. But when she starts receiving letters from all over the country, from children imprisoned by the branches of the cult, Jack swears to finish Infinitum off for good. Along the way, she meets a young Irishman named Patrick Flannigan, who introduces her to a contraption that targets ferrics like herself. When Jack is abducted by a squad of hitmen hired by Infinitum, she has to strike a deal with the leader of the outfit: Jonathon Roth. As she prepares herself for a showdown with her brother, Alex, she must be wary of the conflicting factions.

If paranormal dark fantasy novels are your forte, grab yourself a copy of Perish. Author L.C. Barlow's rollercoaster of a novel enthralls you from start to finish. The narrative is fast-paced and filled with twists and turns that keep you hooked throughout the pages. The characters are compelling, with distinct personalities that make each of them stand out. I particularly enjoyed the dynamic between Jack and Patrick. The dialogue was snappy and crisp for smooth, exciting reading, and the action sequences were viscerally and vividly described. Despite being the second installment in the trilogy, Perish also functions seamlessly as a standalone read. I had a blast reading it. If you're into action-packed paranormal thrillers where the plot moves at a brisk pace, Perish is a recommended read for you.