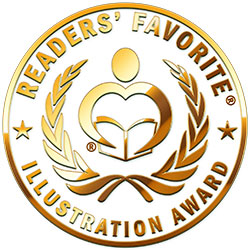 Reviewed by Emily-Jane Hills Orford for Readers' Favorite
There was the Percheron horse, Jesse, retired from pulling logs and carriages, who resisted human or, for that matter, any other form of contact, preferring to stick to himself. Then there were the snuggling orphaned baby raccoons. And there were cats and dogs and sheep and goats, all needing rescue, all needing a kind, understanding human to take care of them. Jesse arrived with a displaced hip. Over time, he learned how to communicate with his human caregivers, first to point out a few annoying ticks that he wanted removed, but gradually to stand still for a complete grooming. All of the other adoptees learned to communicate as well and each one of them had an interesting story to share, one that required a compassionate, caring listener.

We all need to respect our animal friends. Finding homes for orphaned, abandoned, abused animals is not enough. They need and deserve safe, happy homes, where they are loved, understood and respected. Nicole Birkholzer's compassionate collection of animal stories, Pet Logic, touches the heart and, yes, sometimes makes us laugh and cry. She opens the reader's eyes to the thinking pet, the one who's trying to tell its human handler that it wants to be left alone, it wants a safe place to live with good healthy food, it wants to be loved unconditionally. Isn't that what we all crave, what we all deserve?

The author doesn't have to lecture to get her point across; all she does is share her pets' stories. And there's quite a few of them; some happy, some sad. As the author writes in her foreword, "When we look beyond the common relationship between man and animal, where we don't just project our needs, knowledge, and love but instead consider the animal's perspective, we'll be shown a world that is nothing short of miraculous." Pet Logic is indeed a miraculous collection of stories exploring the unique relationship between humans and animals.