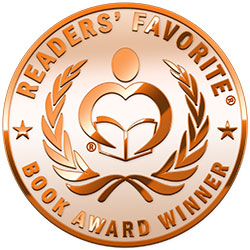 Reviewed by Kristine Zimmerman for Readers' Favorite
Pistachio the Owl by Kristi Shimada is a sweet story about an owl family. Pistachio is the oldest of the siblings, his sister is Macadamia, and the youngest is Cashew. They are burrowing owls, so instead of living in trees, their homes are in the ground. The three siblings are full of questions and enjoy playing games and exploring. However, because they are still so young, they can only get around by walking. So one day, they decide to venture down to the water even though they've been warned to stay away. What will happen to the young owls? Will they learn a lesson? There are additional facts about burrowing owls at the end and some coloring pages.

Owls are fascinating birds, and kids will enjoy learning more about burrowing owls as they read Pistachio the Owl. I love the owls being named after nuts; what a fun twist. Kristi Shimada's rhyming verses add a nice flow to the story. The illustrations by Eko Setiawan are saturated with color and bring the story to life, especially with those big expressive eyes. The three owlets are subtly different, with a flower for Macadamia and a wayward cowlick for Cashew. Kristi Shimada has smoothly included a moral lesson about honesty in this charming tale. It would be fun to pair Pistachio the Owl with Martin Waddell's Owl Babies, another story about three owlets, for an owl storytime. Owl lovers will enjoy hooting along too.