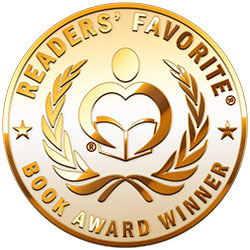 Reviewed by Tracy Traynor for Readers' Favorite
Matt Barron's Prentice Ash, Book 1 in the Rage of the Lions Series, is a thrilling read. Prentice Ash is a convict working in a quarry in the Western Reach. The chief steward is a miserable man too fond of his whip. After years of doing the same thing, their day is suddenly interrupted by the arrival of knights and the disheveled Duchess of Dweltford. Bandits are chasing them and the knights demand that the convicts step in to fight against the pursuing men. Only these are no ordinary bandits; they're an organized killing team. When a fierce beast appears and starts tearing people apart, a few run for shelter in the church. When the attackers finally leave, only three convicts, the priest, the duchess, and a handful of knights are left alive. Duchess Amelia admires the way Prentice and Turley save Bellam and decides to take them with her to Castle Dweltford. The prince is rallying the Grand Kingdom Army to battle the invaders, but he has no idea of their strength and numbers. Prentice must submit to unjust punishments and hold onto his values because he has a vital part to play in the battle at Fallenhill. The promise of his freedom drives him to win against all odds.

Wow! Not since I read the Wheel of Time twenty-five years ago have I had to immediately go and buy the next in a series! Prentice Ash by Matt Barron melds two of my favorite genres—fantasy and Christian fiction. Prentice is a convict (the lowest of the low). His treatment, and that of his fellow convicts, is horrendous. I seethed against it; sometimes I found it almost too hard to read. But I had to… from the very beginning questions arise to which I needed answers. Why is he a convict? Where does he come from? Who attacked them? What was that creature that couldn't enter the church? The whole book was suspenseful from start to finish. Barron has created a gripping fantasy series, dramatic, full of tension, and with an opening that immediately had me invested. The images of God as the lion and the serving convict were powerful. The knowledge that God stood behind Prentice and was doing His work through him had me on the edge of my seat. The plot is terrific, the pace is fast, the fantasy elements enthralling, and the main character unforgettable. Prentice Ash is a brilliant read, and highly recommended.