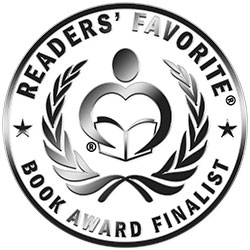 Reviewed by Jennifer Ibiam for Readers' Favorite
In Pretty Deadly by Kelsey Josund, Cinna was the servant girl to her family. After her parents' death, her uncle and his family made life hell. According to them, Cinna was scum and undeserving of the air she breathed. She always wanted to find a way out of the troubles life threw at her, and the perfect chance came. Preparations were in top gear for the fiftieth-anniversary celebration of the accords, and she wanted to make it count. Cinna suggested a competition with her friend Johann, a petty thief, to loot most of the king's treasury without getting caught. The duo began plans that clashed and snowballed into a series of events that would either sink or save them. Did Cinna get the good life she desired? Did Johann succeed in his plans?

Pretty Deadly by Kelsey Josund is a gripping tale that will appeal to lovers of suspense novels. Betrayal, deceit, scheming, manipulation, and elements of romance were some parameters explored in this book. The plot was brilliant and airtight! Kelsey also narrated a story that was unique and unpredictable. I never saw the many twists and turns coming. They left my eyes wide with astonishment. The characters deserved applause, and the writing style was fluid. Cinna was lethal, and I could not fathom how her brain worked. I had to dub her the evil genius because she was too much. How could Johann forget that there was no honor among thieves? I hurt for him. This is a fantastic story that ended a cliffhanger! It deserves to be a series.