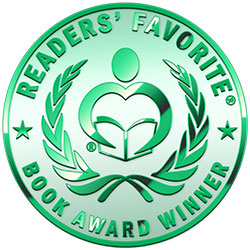 Reviewed by Gayani Hathurusingha for Readers' Favorite
What are the dreams of a man who was once an orphan, deprived of all the good things of life? "Prickle in a Dream" by Paul Masembe adds vibrant colors to this highly emotional theme: the plight of an orphan in a very hostile social context. Set in a rural African setting, the book unfolds the dogmas, deeply etched in the conscience of the narrator's fellow men, leading to intense suffering concerning the narrator, from his childhood to adulthood. Written in the first person point of view, the plot adopts the tone of a confession: the adult narrator, reconsidering his childhood memories. The book is in the form of a bildungsroman, as it unfolds the subtle realities of the protagonist's struggle through diversified absurdities of life. A progressive but helpless mother and a stereotypically adverse father continuously impose their impact on Masembe (Mase) since the earliest memory he has about his own life.

The novel takes the reader to a world which is fit to be called primitive, because mere existence itself was a struggle there. While existence was a struggle, people had to declare war against all absurdities, to meet their basic needs. The novel explores the emotionally disturbing plight of a child, drawn into the whirlpool of life, even before he was strong enough for the battle. The biography is motivational in its approach to the situations that the writer identifies as common in certain social contexts, even in the present days. Apparently, Paul Masembe intends to educate and strengthen the next generations of Africa, against what the society has in store for them.