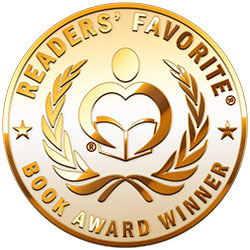 Reviewed by K.C. Finn for Readers' Favorite
Privateers is a work of fiction in the crime drama, historical mystery, and contemporary thriller sub-genres, and was penned by author Charlie Newton. In this dangerous and very exciting tale, we discover the roots of hidden gold, stolen from the bank of Haiti during the First World War. In the modern day, three women with ties to the Caribbean return there in search of the gold, with the hope that it will buy them out of a terrible situation in which they find themselves. What results is a powerful story of mysterious government goings-on, modern-day piracy, and a question of what it truly takes to break away from the ties that bind and redeem ourselves in life.

Author Charlie Newton weaves a very gripping story that will keep readers entertained from cover to cover. In true thriller fashion, there are surprises around every corner, along with less-than-moral heroes and even more unscrupulous villains. One of the things which I found unique about the work is its strong female-led cast, with three distinct personalities who each have realistic emotional arcs, strengths, and weaknesses to add to the drama and plot. The settings were also vividly described with vibrant, atmospheric language, which gives the work a cinematic feel and enhances those dark and tense moments all the more. Overall, I would highly recommend Privateers to readers of realistic and gripping thriller fiction, both for its unique approach to character and setting and its accomplished writing style.