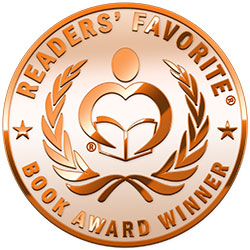 Reviewed by Roy T. James for Readers' Favorite
Promising Forecast - A Miracle Rescue at Sea by Daniel David Jones and Arthur J. Higbee is the story of Dave, 'who never missed a chance to make a dollar', and how he goes on a deep-sea fishing trip with four other buddies. At least one of them, Joe, is a good fisherman. Their adventure really begins when the sea turns rough and their boat sinks, and continues when the mayday responses by the coast guard fail in locating them, turns into a horrifying experience when they are forced to spent the better part of the night at sea, hanging onto a lobster pot, and thereafter. How they pass the time by taking turns to recite their life stories, the danger of a cargo ship going straight over them, sighting search helicopters that happen to miss them, and many other events and experiences of desperation fill the pages of this book.

Promising Forecast - A Miracle Rescue at Sea is a gripping narrative of a few horrendous moments in the lives of the protagonists. They have shown a remarkable degree of survival instinct in combating the dangers faced, and have lived to tell their tales. The mental, physical and spiritual strength of each one is visible throughout this book, and especially the difficulty faced in admitting the fear of death is described in poignant words. With fast paced action and a very interesting depiction of events, there was many a time I had to remind myself that this is a real life story.