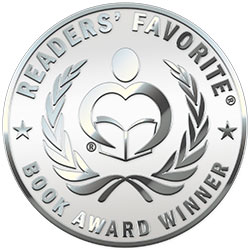 Reviewed by Pikasho Deka for Readers' Favorite
Public Opinion is a gripping crime thriller by Nathan Pettijohn. Herb is a social media specialist who provides exclusive services to his clients, such as manipulating narratives, blackmail, and online character assassination. His publicist friend Elmer introduces him to Titus - a narcissistic movie star who is making his directorial debut in New Orleans based on the Marquis de Sade's novel, Justine. Herb quickly realizes that his new client may be even more depraved and morally flexible than he is. Witnessing Titus take advantage of his young movie stars doesn't deter Herb from working for him. Instead, Herb loses his last remaining shred of morality and soon crosses the point of no return to make the movie a resounding success. In doing so, he pushes his beloved girlfriend and his newborn baby away.

Public Opinion is a fascinating tale of the rise and fall of a man willing to push himself beyond his limits to satiate his never-ending greed. Nathan Pettijohn weaves an absorbing crime yarn that offers a striking critique of social media and how unbelievably easy it has become to manipulate public opinion through its abuse. The scary aspect of Pettijohn's narrative is that there are actual people in the real world performing similar services for their clients as the main protagonist of the story does. The characters are layered and complex, with discernible flaws that make them all the more compelling. If you love to read stories featuring intriguing antagonists, I can't recommend this book enough.