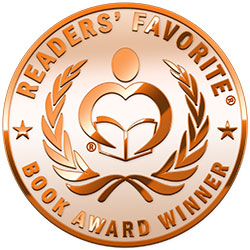 Reviewed by Joel R. Dennstedt for Readers' Favorite
Academic works by Julius Bailey, Ph.D., are notable for their flawless integrity, impeccable thinking, accessibility for the non-academic, and an irrefutable blending of stark objectivity with engaged passion, flavored always by an overriding sense of humanity and compassion. Racism, Hypocrisy, and Bad Faith, the most recent offering from this esteemed educator, continues an impressive record of communicating facts and practical considerations with perhaps more urgency, passion, and compassion than ever. The reader cannot remain uninvolved, even if only mentally. Bailey's striking observation about Dr. Martin Luther King applies very well to this book in whole: "… his message was clear: each person listening to his words could create a tiny version of his nation simply by putting the stated principle into action. Combined, these individual changes could create societal change, but it had to start with the individual."

The title of Julius Bailey, Ph.D.'s book, Racism, Hypocrisy, and Bad Faith, defines clearly the explosive subjects handled here: The ubiquitous legacy of American racism, the institutionalized hypocrisy affecting every aspect of American life today, and the entrenchment of bad-faith actors within those institutions, primarily political, that have brought us to this horrific watershed moment. Somehow, Mr. Bailey offers genuine hope, but he pulls no punches in his academic explications and historical perspectives. He calls out those bad-faith actors, often specifically by name and office and political party affiliation. His most striking accomplishment comes in the midst of extreme polarization, as his work itself seems perfectly balanced, due certainly to the author's rigorous academic integrity and personal compassion.