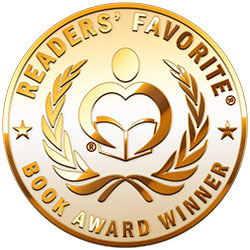 Reviewed by Anne Boling for Readers' Favorite
As I read this book I kept picturing a cross between Mike Connors as Mannix and Raymond Burr as Perry Mason. Grant you I know Mannix was a PI and not a lawyer yet he came to my mind and I know that Perry Mason was never a bumbler but he always saved his client by finding the real culprit.

Mac and Hank's new client was Senator Victoria Serling. As they were discussing the case the Senator and Mac were hit by a car. In the midst of pursuit Hank had a car accident. All three ended up in the hospital. There is more to this mystery than meets the eye.

The plot for this book could have been ripped from the headlines. Political scandal, campaign smears, and attempted murder. What more could a diehard legal thriller fan want? In the tradition of our favorite old time TV lawyers, Hank Fisher is known for solving his cases in court. Mike Langan has character development down to a fine art. His writing style is flamboyant and over the top, which makes for exciting reading. Langan's expertise adds to the legitimacy of this novel. This is the beginning of a new series; I suspect Hank Fisher to be around for a long time.