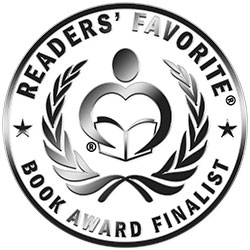 Reviewed by Savannah Aldridge for Readers' Favorite
Ready... Set... Frog! written by Katharine Mitropoulos and illustrated by Laura Watson is a modern-day fable about helping others while sticking up for yourself. When Frog learns about an upcoming obstacle race, he is eager to enter. However, it seems that every attempt he makes to practice is interrupted by a friend needing a favor. Mole wants an apple high up in a tree, Giraffe wants help adjusting her hat, and Kitten needs to be rescued from the other side of the pond. Once the race day arrives, Frog is disappointed that he has not been able to train the way he wanted. His mother helps him consider the ways that by helping his friends, Frog was still able to practice race skills such as leaping and climbing. However, she also teaches him that next time, he is allowed to say "no" to others to protect his time.

Katharine Mitropoulos and Laura Watson have created a colorful fable with a satisfying resolution! Ready... Set... Frog! features a menagerie of beautifully-illustrated and friendly characters, from the bespectacled frog family to a fashionable and finicky giraffe. This cast shows the importance of helping others while still taking care of yourself in a way that children will be able to comprehend. Frog is able to help his friends and see the cost it has on his goal, but he is also able to celebrate his important achievements and look forward to balancing time with others and himself in the future. This book is perfect for kids to enjoy during classroom story time or with a grown-up who wants to teach a little one in their life about balance.