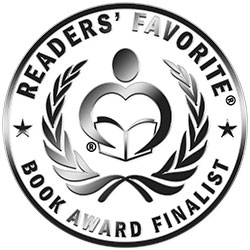 Reviewed by Philip Van Heusen for Readers' Favorite
Hedgehog has made plans to take a sailing trip to three islands. He is busy loading supplies on his vessel when Squirrel overhears his plans. Hedgehog had planned a relaxing trip, but Squirrel finds that boring, so he challenges Hedgehog to a race to the three islands and back. Away Squirrel speeds as Hedgehog takes his time and relaxes. While Squirrel wants to win the race, Hedgehog decides he would rather enjoy the trip as he had intended. Tasting the local food and enjoying the local entertainment meant Hedgehog had a great time. Unfortunately, Squirrel tries to get as far ahead as possible and falls asleep. You will have to read Ready, Steady Sail! by J. C. Perry to find out how Hedgehog saves the day. The race was not crucial to Hedgehog, but friendship was. Friendship is not a competition, but it is one of the most essential things in the world.

Some people forget there is joy in the journey. My wife had to teach me to slow down and enjoy the trip. Some of us think the destination is the critical object. Hedgehog knows how to enjoy the journey. Squirrel is more focused on the goal. Hedgehog has a lot to teach Squirrel through their experience in what Squirrel insisted became a race. Hedgehog took his time and enjoyed the journey. Through a fortunate accident (yes, I said fortunate), Squirrel learns what is important. Life is not about who is fastest, most prosperous, or prettiest. In Ready, Steady Sail! by J C Perry, children will learn that life is about friendship, love, and acceptance. Take time to read this book to and with your children while teaching them the importance of loving others. If you destroy others in your attempt to win, you gain a hollow victory. True victory is working together in acceptance and harmony.