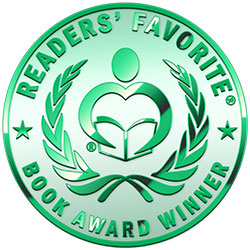 Reviewed by Pikasho Deka for Readers' Favorite
Realms of My Soul II by Lali. A. Love is an enthralling collection of intimate poems. These poems explore the various facets of the human condition, searching for ways we can better ourselves. "Warriors of Light" tells the story of a person who was lost in darkness and found a way to light by accepting and embracing themselves for who they are. "Love Heals" is a celebration of love as a force of nature that has the power to heal, inspire, and bring us all together. "A Harsh Reality" sheds light on how childhood trauma manifests itself and seeps into other phases of a person's life well into adulthood. "Identity Unmasked" is about the search for one's true identity by removing the outer layers of your persona that hide your inner self.

Using a diverse range of styles and structural organization, Lali A. Love presents an absorbing poetry collection that is thematically rich and emotionally resonant. Realms of My Soul II is a personable collection of poems that delve into the themes of self-love, growth, forgiveness, letting go, and much more. Love's poetry collection is ambitious and has a broad scope, seamlessly switching styles and tones with sonnets, haiku, and free verse that ensures poetry readers of varied tastes will find something to engage with. Despite the overlapping themes and narrative, each poem feels unique and powerful. One that particularly stood out to me was "Co-dependency," which focuses on how codependent relationships sometimes make people forget their self-worth. Overall, a riveting collection for poetry lovers.