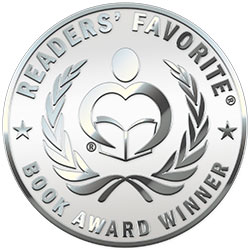 Reviewed by K.C. Finn for Readers' Favorite
Red Right Hand is a work of fiction in the post-apocalyptic, dystopian, action, and adventure sub-genres, and was penned by author Chris Tullbane. Written as the second novel in The Murder of Crows series, this work is suitable for mature audiences owing to the presence of gore, violence, scenes of a sexual nature, and the use of explicit language throughout. Back at the Academy of Heroes, loner Damian is determined to explore his murky past under a new identity. But as he works towards discovery and survival, this unusual superhero soon realizes that he may need more than a solo mission to complete his goals this time around.

Author Chris Tullbane blew the superhero genre out of the water with See These Bones, and this follow-up novel elevates the series and amps up the action once more. Sci-fi and superhero fans will love the fact that the work is conceptually tight, delivering an academy where the danger feels genuine and there is no perfect solution to life's problems just because you have superpowers. Damian has always been a flawed hero, and I very much enjoyed his growth in this novel as the young man comes to terms with some difficult questions of identity, which will certainly resonate with readers and add emotive realism to this exciting science fiction and fantasy premise. Overall, I would highly recommend Red Right Hand to fans of book one, and the series in general to readers seeking accomplished writing, sleek action, and bold new thinking in the superhero genre.